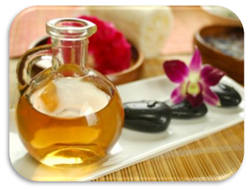 Castor Oil Cold Press Grade
Cold Pressed Castor Oil is a pure virgin transparent Castor Oil extracted in its natural form by pressing seeds without using steam cooking. This helps to preserve herbal and healing properties.
The oil extraction process does not involve use of any chemicals, heat or solvent process.
It is considered as one of the most valuable laxatives in pharma industries. Its uses includes cure of skin problems, burns, sunburns, skin disorders, skin cuts, and abrasions.
The oil is also used as a rub or pack for various ailments, including abdominal complaints, headaches, muscle pains, inflammatory conditions, skin eruptions, lesions, and sinusitis.
Applications:

Pharmaceuticals
Cosmetics
Specification
| | | |
| --- | --- | --- |
| DESCRIPTION | TEST METHOD | SPECIFIC RANGE |
| Refractive Index at 20ºC | Aocs cc 7.25 | 1.477 — 1.481 |
| Moisture & Volatile Matter | AocsCa 2e – 25 | 0.25 Percent Max |
| Insoluble Impurities | | 0.02 percent Max |
| Free Fatty Acid | Aocs 13e.92 | 0.75 Percent Max |
| Acid Value | AocsCaSa – 40 | 0.50 Max |
| Iodine Value (By Wiss, gI 2 / 100g) | Aocs cd 1.25 | 82-90 Percent |
| Acetyl Value | | 140 Min |
| Saponification Value (mgKoH/gm) | Aocs cd 3.25 | 179 – 187 |
| Unsaponification Matter | | 0.8% Max |
| Hydroxyl Value | Aocs cd 13-60 | 156 Min |
| Relative Density 15/15.5 DC | | 0.958 – 0.969 |
| Viscosity at 20ºC Pas | | 9.5 – 11.0 |
| Viscosity at 25ºC Pas | | 6.0 – 9.0 |
| Viscosity Gardner- Holdt | | U – V |
| Color on Lovibond | | |
| 1" Cell (Y+5R) | | 2.2 Yellow, 0.3 Red Max |
| 5 ¼" Cell (Y+5R) | Aocs Cc 13E – 92 | 10 Yellow Red 1.0 Max |
| Color Gardner | | 3 Max |
| Iodine Color | | 4 Max |
| Appearance 25 DC | | Clear and free from suspended matter |
| Odor | | Very slight & characteristics taste at first bland,but afterward slightly acrid. |
| Ricinoleic Acid Content | | 85 Percent Min |
| Density at 20ºC | Aocs 10C – 95 | 0.958 |
| Stability | Aocs Cc-10G-25 | Stable, Combustible. Incompatible with strong oxidizing agents. May be light sensitive. |
| Solubility in Ethyl Alcohol | | Complete soluble without turbidity |
| Optical Rotation | | +3.5 degree to +6.0 degree |
| Specific Gravity at 30 deg C | | 0.954 – 0.960 |
| Insoluble Impurities | AocsCa 3a – 36 | 0.02 Max |