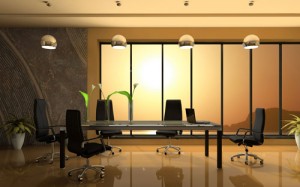 Welcome to Aura Refoils India.
Aura Refoils Pvt. Ltd is an emerging Agro Processing and Export Company with leadership in the Castor Oils and Castor Oil Derivatives along with specialty Chemical industry in India,Company has focused on exports of agro products in the global market from India.
With proven research capabilities, and quality controls conforming to International Standards and good record of honoring delivery schedules, it is no wonder that Aura Refoils Pvt. Ltd. is the preferred partner of choice worldwide for sourcing of castor oil and castor oil derivatives. Company maintains everlasting business partnership with our clients through consistent and timely supply of the quality products.
Aura Refoils has adapted CASTOR OIL & its DERIVATIVES as its prime range for the simple reason that Aura Refoils is located in the center of Global CASTOR Seed Production Hub Gujarat. This region serves 70% of global Castor seed demand.
We follow strict quality evaluation policy and have systemic check on product dispatched to customers. The sincere commitment to our customers succeed has made us a valued and trusted global supplier for customers' requirement. This makes Aura Refoils a preferred choice for quality conscious buyers from various industries like Pharmaceuticals, Lubricant, Cosmetic, Paints, Paper, Chemical, Inks, Adhesives and other industries, wherever applicable. The company is spreading its wings worldwide with rapid growth. Major importers of Castor oil and Castor derivatives are from U.S.A., EU, Japan, China, Thailand and Australia.
With a firm commitment to the values and spirit of the world's leading natural-based Oils & Chemicals Company, we continue on our guided journey to become a sustainable, profitable growth company, focused on customer satisfaction so as to be your preferred supply partner.

Vision:
"Our Vision is to be a world leader in agro products. We believe to maintain long term relationship with our clients by providing the best quality product on time delivery and consistent supply. We believe in to grow together".
"To spread our wings worldwide"

Mission:
"Our mission is to export best and finest quality agro products in global market to our esteemed customer as per our vision"