Refined Castor Oil First Special Grade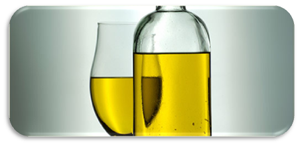 First Special Grade Castor Oil is produced by refining Commercial Grade Castor Oil by undergoing bleaching and filtering process. Bleaching is done using bleaching earth and activated carbon, which helps to reduce colour, F.F.A. and Moisture content.
Castor Oil First Special Grade/BSS offered by us is widely used in cosmetic and pharmaceutical industries for distinguished applications.
Applications:

Various Lubricants
Sulfation
Speciality Soaps
Food Additives
Chemical Industry
Paints
Inks and Dyes
Urethanes
Bio-Diesel
Electrical Applications
Sonar transducer fluid
Specification
Description
Refined Castor Oil First Special Grade
Refractive Index
1.477-1.481
moisture & Volatile Matter
0.25 Percent Max
Insoluble Impurities
0.02 percent Max
Free Fatty Acid
1 Percent Max
A cid Value
2.00 Max
Iodine Value @ 40 DC
82-90 Percent
Acetyl Value
140 Min
Saponification Value
177-187
Unsaponiflable Matter
1.00 Max
Hydroxy! Value
160-168
Relative Density 15 / 15.5 DC
0.958-0.969
Viscosity Gardner-Holdt
U- V
Colour, Lovibond (5 ¼" ceil)
20 Yellow, 2.0 Red Max
Appearance 25 DC
Clear and free from suspended matter
Odor
Slight, characteristic
Ricinoleic Acid content
85 percent Min